Elizabeth's mother Harriett had all the family memorabilia, the bulk of which forms the 'Keith Cowper' collection, the content of the collection is such that it confirms the move back to England was permanent.
Elizabeth married George Alfred Field on 17 September 1870, at Holy Trinity Church, Brompton London. George was a Clerk within the India Office at Westminster at the time and remained with the India Office until his retirement. They lived at St Petersburg Pl Paddington, London.


Source: The Times 21 September 1870
Elizabeth Ann and George Alfred Field only had the one child, Alfred Cowper Field, born 19 July 1871, at 274 Kennington Park Road Lambeth, London, who later married Eugenie Maud Matras and had the following two children.
Elizabeth Eugenie (Cowper) Field – (1908 – 1992) – Never Married
Alfred Ernest Cowper Field – (1911 – 1940) – Never Married
Both children where born at "Wivenhoe", Downs-Park, Herne Bay, Kent, England, which is shown in the picture below, the naming of the family home as 'Wivenhoe' was clearly a reference to the family property in Australia.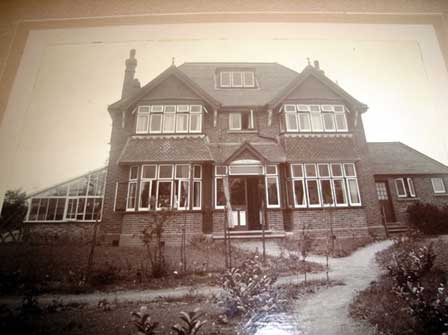 Wivenhoe, Kent, England
Elizabeth Eugenie Field received all the family memorabilia from her mother and bequeathed the entire collection to Keith Cowper, the contents of which form the invaluable 'Keith Cowper' Collection.
Elizabeth Ann Field, née Cowper died at the family home 81 Wiltshire Road Brixton, London on New Years day 1899 and her husband Alfred also at home on the 14 July 1904.


Source: The Times Wednesday, Jan 04, 1899
Elizabeth had a lot of contact with her niece Mary Sophia Cowper in New Zealand, with many family photographs and memories of shared times.
Elizabeth's husband George Alfred Field also died at home, at 81 Wiltshire Road Brixton, London.

Source: The Times, Monday, Jul 18, 1904
Sadly when Elizabeth Eugenie Field, who was the great-granddaughter of William Cowper, died in 1992 she was the last living descendant of William Cowper via his daughter Elizabeth Ann Cowper.
The 'Keith Cowper' Collection is however an enduring legacy and living tribute to Elizabeth Ann Cowper and her descendants for preserving this collection for future generations, giving an insight into the lives of our ancestors and the richness of their lives.